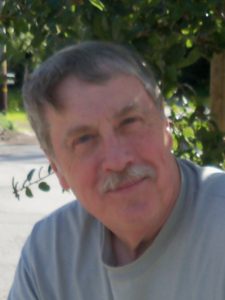 Dr. Stephen Paul Ford, 69, of Laramie, WY died peacefully at his home on Tuesday, March 6, 2018.  He was born on October 11, 1948 in Palo Alto, California to Frank and Rosemary (Bonnot) Ford.
Stephen married Marsha Ann Pohl on September 12, 1970 in Salem, Oregon.
Stephen received his graduate degrees from West Virginia University and Oregon State University. Stephen spent most of his life in research. He was a professor of Animal Science and held the Rochelle Endowed Chair from 2001 until his death. He passed on his passion for research to his students over the years, and many went on to become well known researchers and renown professors.
He loved fishing and any activity that involved the outdoors. He also had a love of music and sharing it with everyone who visited.
Stephen is preceded in death by his parents, Frank and Rosemary Ford.
He is survived by his wife of 47 years, Marsha Ford of Laramie, Wyoming; his children, Tamara Ford and her fiancé Andrew Doria of Urbandale, Iowa; Joanna Neal and her husband David of Ann Arbor, Michigan; and Jessica Ford of Laramie, Wyoming. He is also survived by his grandchildren Mia, Morgan, Ethan, Nate, Gabriel, Emma, Isabel, and Aiden.
A celebration of Stephen's Life will be held at 1:00 p.m. Saturday, March 24, 2018 at Montgomery-Stryker Funeral Home.
In lieu of flowers memorial contributions may be made to Hospice of Laramie and/or to Make A Wish Foundation.