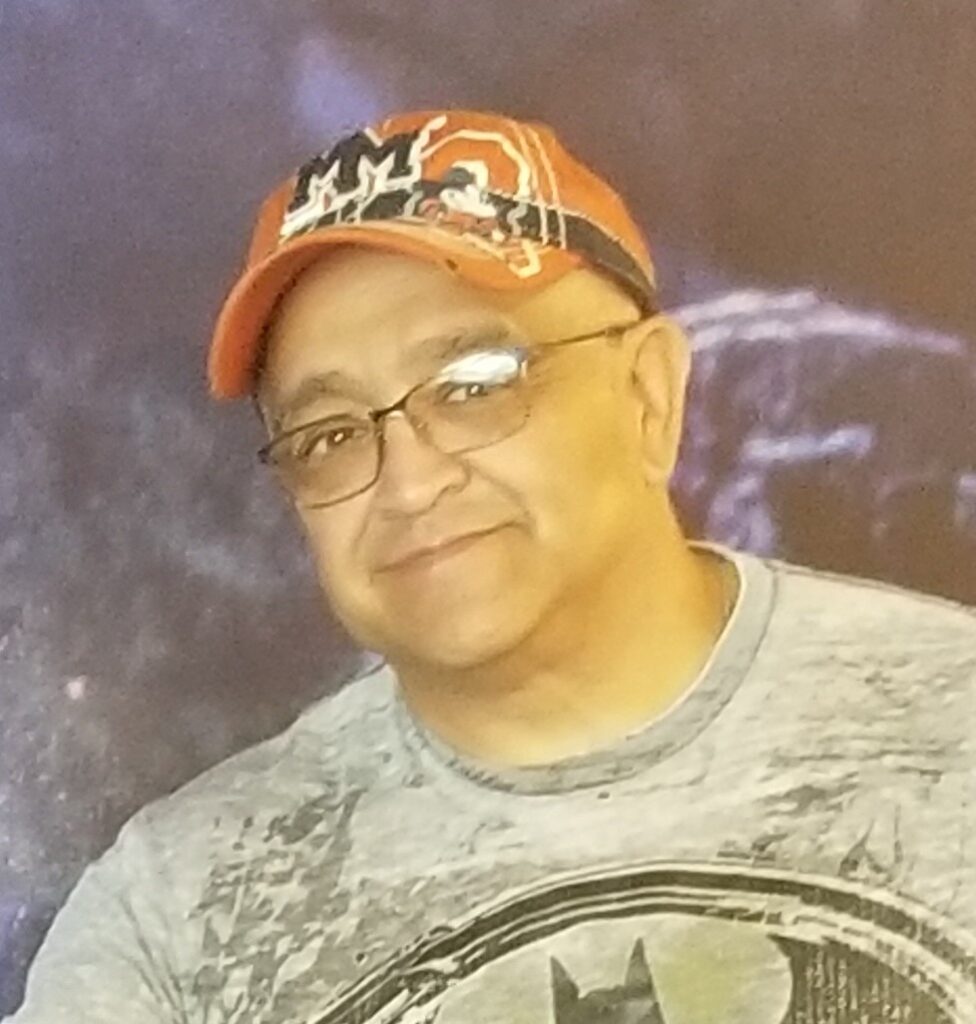 Dave M. Gallegos, 58, of Laramie, died October 20, 2021 at UC Health in Aurora, Colorado. He was born December 8, 1962 in Laramie to Patsy (nee Mendoza) Gallegos.
Dave married Dorie Perkins on July 2, 1994 in Laramie.
Dave worked for his father-in-law at Les' Auto Repair since he was 17 years old as a mechanic.
He enjoyed being in the outdoors fishing and hunting. He was a collector of Hot Wheels, Batman, and comics. He loved spending time with his family and dogs.
Dave was a member of St. Laurence O'Toole Catholic Church.
He preceded in death by his parents.
He is survived by his wife, Dorie Gallegos of Laramie; his sons, Kevin Gallegos of Laramie, Johnny (Emma) Gallegos of Laramie and soon to be born grandson, Paxton; his siblings, Gloria (Don) Youmans of Laramie, Mary (Leeroy) Martinez of Laramie, and Manuel (Clem) Gallegos of Laramie; and his numerous nieces and nephews.
Rosary and Vigil service will be 5:00 p.m. Thursday, October 28th at St. Laurence O'Toole Catholic Church. Funeral Service will be at 10:00 a.m. Friday, October 29th at St. Laurence O'Toole Catholic Church. Interment will follow at Greenhill Cemetery.