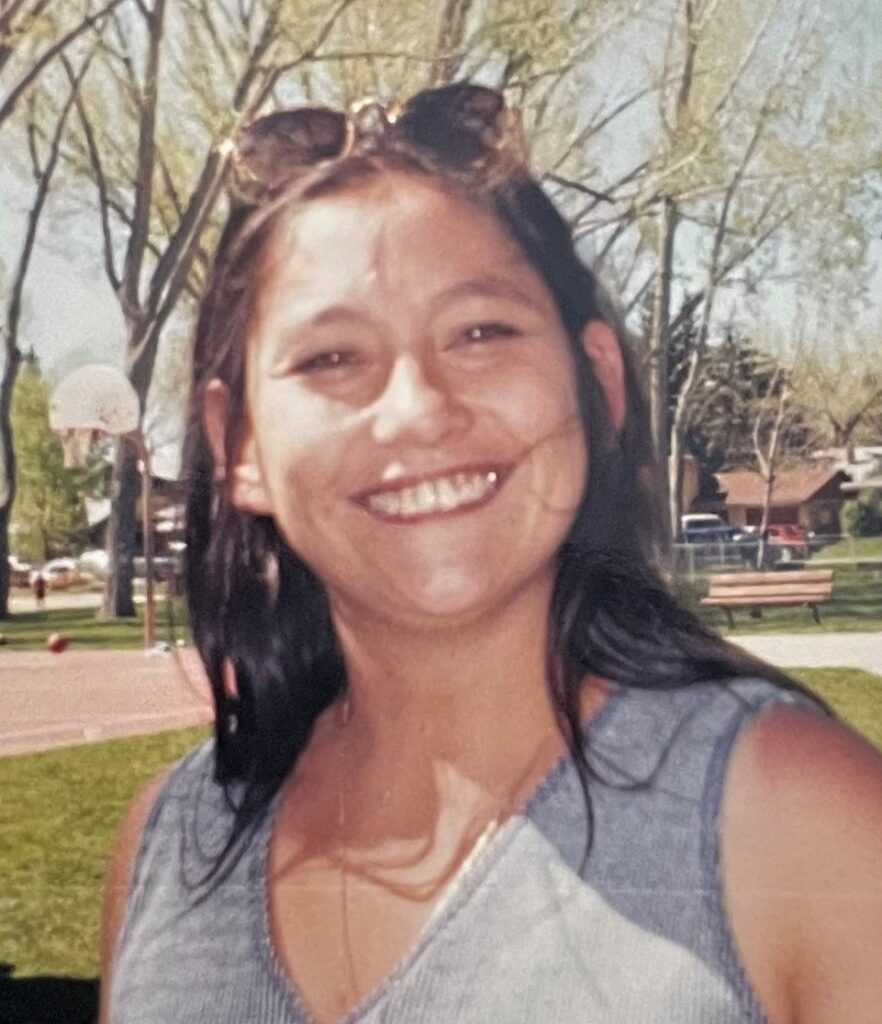 Crystal Colleen Johnston (61) of Laramie WY, passed away unexpectedly, but peacefully at IMH on January 17th 2023.
Crystal was born on December 19th, 1961 to Mary Lillian Johnston (Santillanes) and Norman Ward Johnston in Laramie Wyoming.
Crystal was preceded in death by her parents, sisters Linda Johnston and Laurie Jo Weber, and brother Wendell Johnston. 
She is survived by her son Jeremy Johnston and his wife Rachel Johnston her grandchildren Harley Johnston and Jaycee Johnston, sisters Vivian/David Madrid & Joyce Smith, nieces Morgan Madrid, Macy Madrid, Brandy Miller and family, Sondra Carver and family, Erica/Bill Macie & Family, nephew Marcus Madrid, brother-in-laws, Denis Smith and Jeff Weber, numerous cousins, aunts, uncles and friends.
Crystal thought of herself as a gypsy and traveled and lived in many places. Her most favorite were Hawaii and Ft. Myers Beach Florida. Of course, Wyoming was her home and she always returned. She loved to go camping with Jeremy & Rachel in Glendo, spending hours making memories on the Lake. Crystal loved her family more than anything and enjoyed reading books, watching scary movies, going to the beach, and having fun with kids teaching them how to get away with things. She always had a wild spirit, living her best life and making friends along the way. If you knew Crystal you may have experienced living her best life with her. Some of you may remember her from Walmart, where she worked for 18 years here in Laramie, and in Ft. Myers FL. She will be remembered for so many things. Gone but not forgotten.
Please keep Crystal and her family in your prayers, and please give the family some love and support.
Funeral Liturgy will be at 10:00 a.m. Tuesday, January 24, 2023 at St. Paul's Newman Center. Inurnment will follow at Greenhill Cemetery.