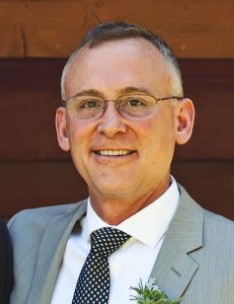 Charles Samuel Clem, 58, of Laramie, Wyoming passed away on Friday, February 10, 2023, at Ivinson Memorial Hospital in Laramie. He was born December 15, 1964, to Charles and Kathryn (Rapp) Clem in Scottsbluff, Nebraska.
Sam grew up in Scottsbluff where he attended high school and excelled at football. Upon graduating, Sam attended the University of Wyoming where he earned a degree in business and finance. Playing on the Wyoming rugby team, attending football games and enjoying the nature surrounding Laramie were among his favorite ways to spend time there. Sam loved Laramie and called it home.
Sam's entire working career was dedicated to financial management. Ultimately, he established his own business, Clem Investments, in Rapid City, South Dakota. When Sam wasn't working, you could find him fishing, golfing and cheering on Wyoming Cowboy athletics. He was very active with the Cowboy Joe Club, eventually serving a term as President. Sam was also an avid Nebraska Huskers fan.
Sam didn't know a stranger, making friends everywhere he went. He had a huge heart and always put the needs of others above his own. He cherished his children. Sam's dogs also played a very important role in his life. He never met a dog he didn't love, and they loved him right back.
Sam was preceded in death by his parents. He is survived by his children, Cody Clem, Ryan Stichka, Jaymee Stichka, and Jaycee Reber; grandchildren, Jayla Julio-Moreno and Kamila Stichka; his siblings, Raymond Clem and Virginia (Ginny) Barr; his numerous cousins, nieces and nephews and many lifelong friends.
A gathering of family and friends will take place at a later date.