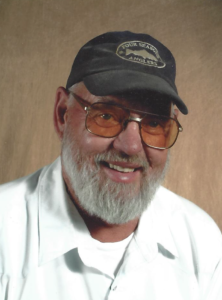 Charles "Earle" Mahaffey was a true Laramie Wyomingite. He was born in Laramie July 28, 1943 to Charles S. and Ruth M. (nee. Walker) Mahaffey.
Earle graduated from Laramie High School in 1961. During high school, he worked at Schaefer's Grocery. In 1964 Earle began a career as a carrier with the US Postal Service, spanning 34 years. During those years he also had a side job laying tile. He retired from the Postal Service in July 1998 and from tiling several years after that.
In 1962, Earle married his longtime girl, Dorothy Bushey. Together they brought into this world Sheila, Dean, Jerry and Linda. All were born and raised in Laramie.
Earle was passionate about the outdoors. He enjoyed camping, fishing and hunting Christmas trees in the Snowy Range, as well as hunting antelope on the Red Dessert and Elk in area 11. Camping at the "Elk" Camp for two weeks, later turned into four weeks. One year it led him and brother Michael to walk out with snow up to their buttocks!
Another passion of Earle's was bowling but most of all was the Markel's Truck Repair softball team. Playing with many friends from high school, Markel's team played for over 25 years. These friends and teammates still remain a team 20 years after they stopped playing ball.
Earle was preceded in death by Charles and Ruth Mahaffey.
He is survived by his daughter Sheila (Kevin), Dean (Chris), Jerry (Callae), Linda (Teresa), six grandchildren and two great-grandchildren, brothers Mike (Jeanie) and Steve (Glenda), several nieces and nephews and many longtime Laramie friends.
Earle left Laramie and this earth on August 14, 2017 after a lengthy illness. Cremation has taken place and memorial services will be held 2:00 p.m., Friday, September 15, 2017 at Montgomery-Stryker Funeral Home with Reverend Rhett Ivey, officiating. A celebration of life will follow at 3:00 at the American Legion (417 East Ivinson Street, Laramie, Wyo, 82070).