A native of Wyoming, Caroline graduated from Hanna High School as valedictorian of her class, and attended the University of Wyoming, where she earned degrees in German and anthropology. An herbalist extraordinaire, she was co-owner of Elk Mountain Herbs in Laramie. Caroline was also renowned for her excellent leather craft skills. She was the recipient of national awards for her leather work and instruct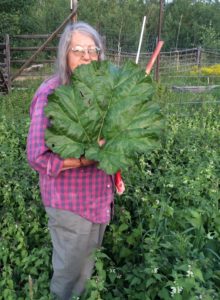 ed 4-H students in leather crafting for many years. She was the center of family life on her beloved Aspen Grove Ranch. Caroline was a sister, aunt, friend, mentor, teacher, and generous soul. She is missed and loved by so many.
Family members left behind are her brothers, Donald "Buster" Johnson, Arnold "Pete" Johnson, James "Sherman" Johnson; sister Ara Anderson; and numerous nieces and nephews. Her parents, Marguerite Marie and Donald Schoen Johnson, and brother William "Schoen" Johnson preceded her in death.
Honorary pallbearers are her nieces and nephews:  Ken, Chad, Schoena, Tina, Amy, Kenny Lee, Kevin, Alden, Travis, Sue, Sam, Cameron, and Maggie.
Memorial on Friday, Aug. 31st, at high noon in Laramie at the Historic Laramie Railroad Depot and Celebration of her Life on Saturday, Sept 1st at 1 o'clock at Aspen Grove Ranch with a carry-in lunch following the scattering of her ashes.