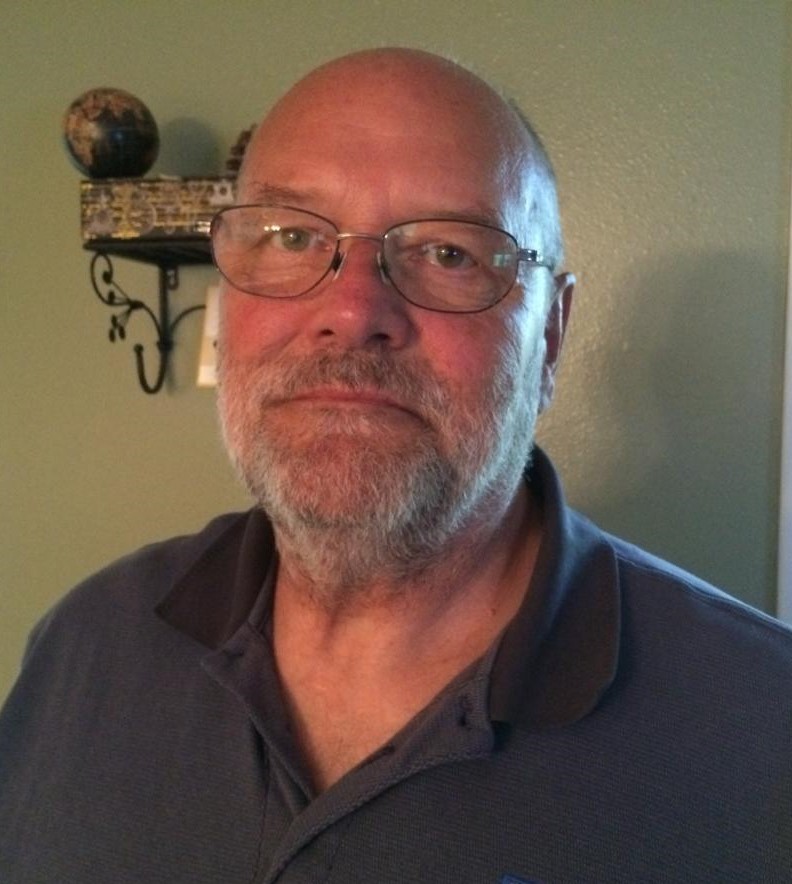 Devoted husband, father, grandfather, and retired University of Wyoming police officer, Bruce Lynn Patrias passed away May 2, 2022 after a fierce three-year battle with cancer. He was surrounded by family and well-cared for until the very end by the kind staff at Ivinson Memorial Hospital and the Meredith and Jeannie Ray Cancer Center.
The younger brother of Pat and Doug, Bruce was born to Edna and Sylvester (stepfather George Imm) on August 8, 1947 in Minneapolis, Minnesota. There he met and wooed his wife Diane while they were working at Northland Aluminum making bunt pans over 54 years ago (married October 4, 1969). In Minnesota, he served on the New Hope Police Department from 1974-1978. Together with their three children, Patrick (and Debbie of Laramie), Scott (and Janelle of Fort Collins) and Angie (and Shawn of Cheyenne) they set off for the Great WYO in 1978.
After working two years in the University mailroom, Bruce was hired on as a respected member of the University of Wyoming Police Department in 1980 where he served until 2002. Involved in their community, Snowy Range Evangelical Free Church, and de facto Cowboy fans, Bruce and Diane made Laramie their forever home. Upon retirement, he drove the courtesy shuttle for the local GM dealer where his gift of gab was on full display. He was a man who believed that in-person business dealings or pop-in visits were favorable over a phone call (and he never became a fan of the ubiquitous cell phone or of his Alexa device, for that matter). He knew how to stay connected with others, often by going to the University gym where we suspect he talked more than exercised.
Always a lover of the outdoors, especially in his later years, Bruce loved to spend days and weeks at a time camping at Lake Owen and Blair-Wallis in his beloved Fifth Wheel RV. In the woods was his happy place and where he got to enjoy his comfiest sweatpants. Whether chopping a never-ending supply of firewood, listening to twangy old country songs (that he always knew the song title and artist), laying in the sun napping, tending a roaring campfire, and making friends with fellow campers – it was where he wished to be.
Brucie loved food and made a mean potato salad. He was a "chef" who took great care with endless patience to uniformly chop ingredients and grill a brat to perfection. And when it was mealtime, he took his sweet time savoring every bite.
His nine grandchildren, Taylor, Jordyn, Brady, Kylen (and Natalie), Zachary, Macie, Madison, Kyle, and Jasmine, knew beyond a shadow of a doubt that their grandpa Bruce "loved them with all his heart" because he never missed an opportunity to tell them.
Being a man of faith, Bruce followed his Lord back home to join his parents, brothers, several close in-laws, beloved dogs (Max, Gizmo, Taz, and Odie), as well as many friends who have gone before him. We know that he will be welcomed with open arms, a drink of his favorite Black Velvet and water, and an anxiously waiting audience ready to hear his favorite stories while enjoying an all-you-can-eat buffet around endless campfires.
A public memorial service will be held May 14, 2022 at 11:30 AM at Snowy Range Evangelical Free Church in Laramie. In lieu of flowers, donations can be made in Bruce's honor to the Ivinson Memorial Foundation (www.imhfoundation.org/donate) in support of the Cancer Center.