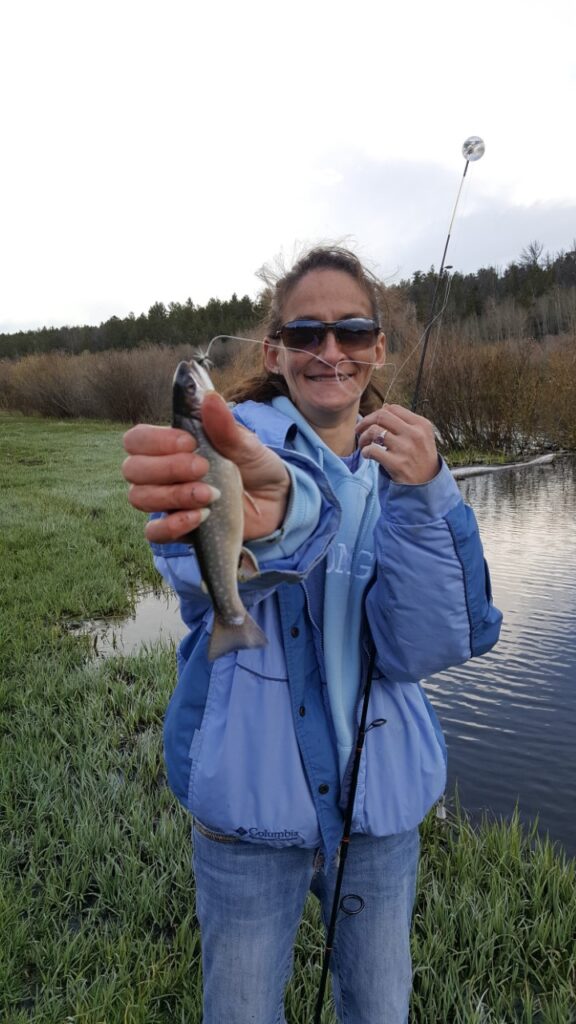 Brandie Lee Casas, 51, of Laramie, passed away on March 22, 2022. She was born February 22, 1971 in Laramie to Patricia (Beltz) Roylance.
Brandie was a compassionate, creative, and loving person. She could be generous to a fault, and fiercely loyal to the people in her life. So often she put others first, even if it exhausted her to do so; quick with a sympathetic ear or words of encouragement. She was empathetic and selfless, willing to give her time and energy to help her friends and family. She loved the outdoors and being in nature, especially fishing at her favorite fishing holes. She loved crafting and creating new projects; fighting against Wyoming weather to get the garden to grow, or creating memories and keepsakes from the special moments in her life.
Brandie was strong willed with a wicked sense of humor. She had a sharp wit, and a kind heart. She had strength and a passion for life, and fought tirelessly over the years.
She was a daughter, mother, and sister, who had endless love and compassion for others. She will be fiercely missed.
She is preceded in death by her grandmother, Jean Beltz, and her aunt, Margaret Williams, and her uncle Babe Blair.
She is survived by her daughter, Amanda Casas; mother, Patricia Roylance and her brother, Ryan Roylance (Helene); her aunts, Judi Ellwanger, and Lynn Benson (Joe); her partner in crime, Jeff Craven; her fur baby, Sami; her father, Ken Roylance; and her numerous extended family and friends.
Memorial service will be 2:30 p.m. Saturday, March 26, 2022 at Montgomery-Stryker Funeral Home.
In lieu of flowers, please consider a donation to the Laramie Animal Welfare Society www.LaramieAnimals.org or to a charity of your choice that strives to make the world a better place.