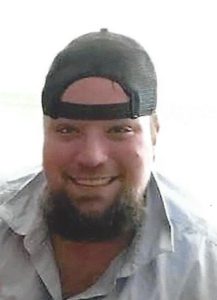 Bart Edward Herod Jr., 31, of Laramie, passed away December 13, 2017 at Ivinson Memorial Hospital.
Bart was born to Bart E. Herod Sr. and Annetta Malone Herod on May 2, 1986 in Cheyenne, Wyoming. He was raised in Laramie and worked as a custodian.
He loved to do anything fun with people. Bart had a good heart and liked to draw. He was also into motorcycles and tattoos.
Bart is survived by his mother, Annetta Herod; son, Carson Herod; sisters Lahonna Herrera and brother-in-law Justin Herrera of Laramie, and Amanda Helgeson of Laramie; four nieces, a nephew, and aunts, uncles, and cousins.
A visitation will be held from 6:00 p.m. to 8:00 p.m., Monday, December 18, 2017at Montgomery-Stryker Funeral Home.
A memorial service will be held 2:00 p.m., Wednesday, December 20, 2017 at Montgomery-Stryker Funeral Home, with Pastor David Aycock, officiating.
Memorials can be made in his name to UniWyo Federal Credit Union at 2020 Grand Ave., Suite 100, Laramie, WY 82070.