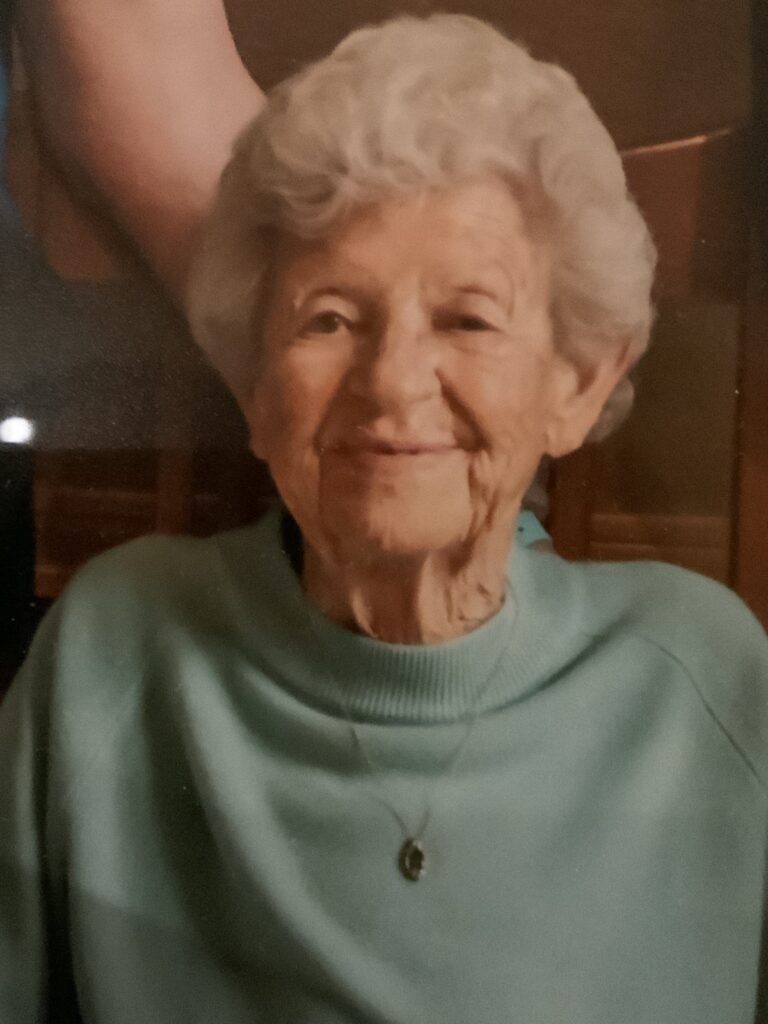 Barbara Ann Yeoman, 93, of Laramie, passed away Friday Nov. 26th at Hospice House of Laramie with her husband, son and daughter by her side.
Born in Arlington, WA to Verna Harter Fluty and C.O. Fluty on Dec. 24th, 1927.She moved to Laramie as a child with her parents and brother, Gail.Barbara started dating Charles "Chart" Yeoman in high school and they married after Chart returned from the Navy.  Recently celebrating their 74th wedding anniversary.
Family includes, son Steve Yeoman, daughter Dianna "Dolly" Kerr, son-in-law Greg Kerr. Grandchildren, Jason and Kevin Yeoman, Mandi and Kelsi Kerr. Great grandchildren, Coby and Jay Yeoman, Madisyn and Mason Rucker, Baila and Hattie Dunn.
Barbara started working as a bank teller in high school.  She continued her banking career moving up in the ranks to an officer position. After retiring from banking, she took up golf enjoying every single game. She spent time with friends playing bridge, scrabble and any other game she could convince friends to play. Barbara was an avid reader, known to go to the library and devour many books a week. She loved summers camping and water skiing, in the winter months snow skiing & snowmobiling with her family. The last 15 years Barbara and Chart enjoyed winters in Lake Havasu City, AZ, where they made many dear friends.
Barbara is preceded in death by her parents, brother and sister-in-law, Gail and Bernice Fluty and daughter-in-law, Cindy Yeoman.
The family would like to extend their heartfelt gratitude to the nursing staff @ Hospice of Laramie for all their Tender Loving Care.