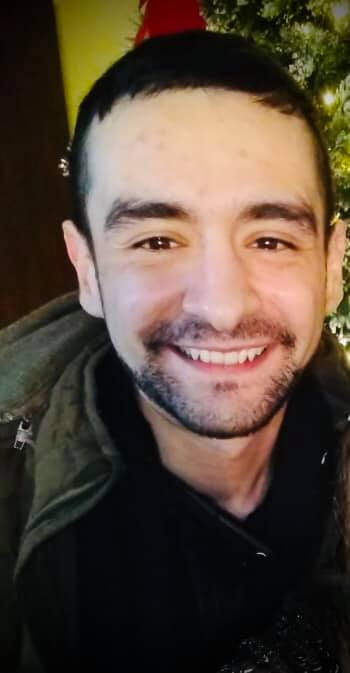 Alexander May, 29, of Laramie went into the presence of his Lord on September 9, 2021.
He was born April 16, 1992, in San Antonio, Bexar, TX, the son of Mitchell Johnson and Maria Hilda (Garcia) May.
Alexander received his education from United South High School, Laredo, Webb, Texas. He was working with his father as a locksmith apprentice since he moved to Wyoming. In addition, he was a talented piano and chess player.
He was preceded in death by his grandfather, James Mitchell May and grandmother, Maria P. (Moreno) Wilkenson, uncles, Robert T. Porter, Scott A. Morgan and aunts, Silvia (Garcia) Pow and Rae (Knight) McElroy.
He is survived by his parents, Mitchell and Maria (Garcia) May, Laramie, WY and Nuevo Laredo, Mexico; his sister Catherine (May) Brown and husband Shane Brown; and his grandmother, Dicksie (Knight) May and many aunts, uncles, cousins and Godparents in Texas, Wyoming, Colorado, Nevada, Florida, Georgia, Tennessee, Ohio , Oregon, and Mexico.
Visitation will be 2-4 p.m. Wednesday, September 22, 2021 with a Celebration of Life at 4 p.m. at Montgomery-Stryker Funeral Home. Everyone is invited to join the family following the services at the Lincoln Community Center, 365 W Grand Avenue for a light meal. A funeral will be held later in Laredo, TX, and Nuevo Laredo, Mexico, with burial at Jardín de los Ángeles Cemetery, Nuevo Laredo, Mexico.
Honorary Pallbearers are Shane Brown, William Friedrichs, Andrew May, and Blake Maddox.