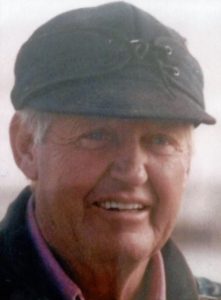 Wallace Richard Burnett (Wally) was born in Laramie, WY on Dec. 15, 1942 to Lillian Thompson Burnett and Richard (Dick) Burnett. Wally passed away suddenly Jan. 5, 2018.
Wally was raised on the family ranch at Little Medicine and attended elementary school in a one room school at the ranch. In the 6th grade they moved to Medicine Bow where he graduated high school in 1961. He later went to Casper College and earned an Associate Degree. Wally also had a certification in accounting.
He married Kaye Saultz and had three children, Brenda (Gordon), Dave (Carolyn), and Jim (Jodee). He later married Pat on April 24, 1993 and was stepfather to Jennifer and Amanda.
Wally loved life. The Medicine Bow area is where he chose to live and work all his life. He was a pilot for many years and loved to tell stories about his adventures. He loved to play pool and participated in the local pool league. He was member of St. Luke's Episcopal Church in Medicine Bow where he was an acolyte in his younger years. He also was a member of the Medicine Bow Lions Club for 46 years.
Wally owned and operated a trucking business that he developed such a love and passion for.  He felt that this was a dream job because he got paid to see all of his friends and acquaintances.  He had such a positive impact on everyone that he crossed paths with.
He was preceded in death by his mother, father and one nephew Bradley Woodward.
He is survived by his wife Pat Burnett, his children, fourteen grandchildren, and six great grandchildren.
Cremation has taken place and a celebration of life will be held 1:00 p.m., January 13, 2018 at St. Luke's Episcopal Church in Medicine Bow, WY. Please bring your stories and memories to share.
In Lieu of flowers, please donate to The Medicine Bow Health Center or a charity of your choice.